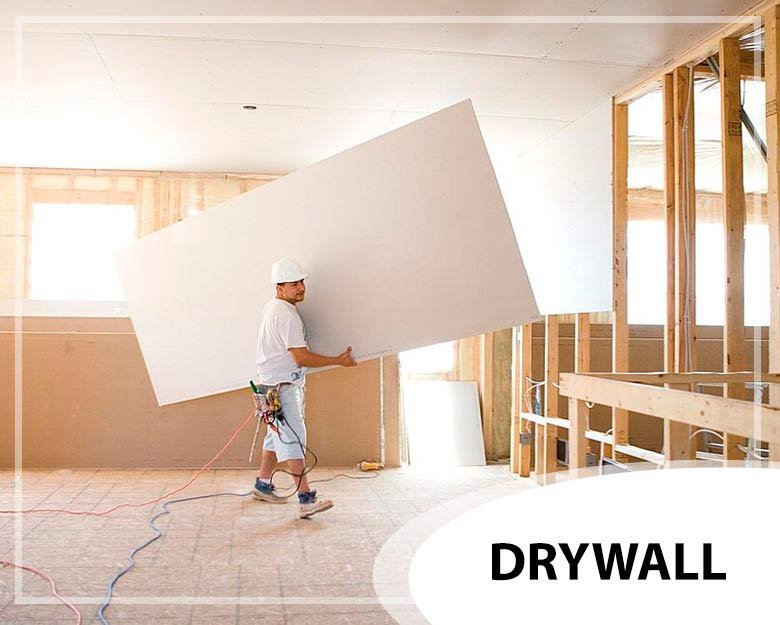 Drywall companies in Port Saint Lucie


---
Exploring the Profitability of Drywall Companies: A Case Study of Garcia and Sons Drywall in Port Saint Lucie

Various sectors shape the urban landscape in the bustling construction industry. Among these, drywall installation stands out as an essential element for creating functional and aesthetically pleasing interiors. One such player in the field is Garcia and Sons Drywall, a well-established company in Port Saint Lucie. This article delves into the profitability of drywall companies, spotlighting the success story of Garcia and Sons Drywall.
---
The Lucrative Business of Drywall Companies 
Drywall companies play a vital role in constructing and remodeling residential and commercial spaces. These companies specialize in installing drywall, a versatile building material that forms the foundation for walls and ceilings. The demand for skilled drywall installation services has been on the rise, driven by the continuous growth of the construction industry. In Port Saint Lucie, where urban development is thriving, drywall companies have a significant opportunity to succeed.

Drywall companies like Garcia and Sons Drywall capitalize on their expertise to provide seamless, high-quality installations. With a keen understanding of local building codes and regulations, these companies ensure that the structures they work on are visually appealing and structurally sound. They can complete projects efficiently by utilizing advanced techniques and tools, meeting deadlines, and satisfying clients.
Garcia and Sons Drywall: A Profitable Venture in Port Saint Lucie 
Garcia and Sons Drywall has emerged as a profitable player in the Port Saint Lucie construction scene. Their commitment to excellence and customer satisfaction has set them apart. By focusing on delivering superior craftsmanship and attention to detail, they have garnered a reputation as a reliable and efficient drywall company. This reputation translates into repeat business, referrals, and a steady stream of new projects.

 The success of Garcia and Sons Drywall can be attributed to their skilled workforce and strategic business approach. Their team of experienced professionals brings knowledge to each project, ensuring that every installation meets the highest standards. Additionally, their dedication to using quality materials and staying up-to-date with industry trends contributes to the longevity and durability of their work. This approach not only satisfies clients but also contributes to the company's long-term profitability.
Partnering with Garcia and Sons Drywall 
For those looking to invest in reliable drywall services in Port Saint Lucie, partnering with Garcia and Sons Drywall presents a compelling opportunity. Whether a residential renovation or a commercial construction project, their expertise ensures a seamless installation process. By working with a local company that understands the unique demands of the area, clients can expect personalized service, timely project completion, and results that exceed expectations.

If you're ready to enhance your construction or renovation project with top-notch drywall installation, Garcia and Sons Drywall is your go-to solution. With a track record of success and a dedication to delivering outstanding results, they embody the profitability that well-run drywall companies can achieve. To learn more about their services and how they can contribute to the success of your project, visit https://garciaandsonsdrywallfl.com/.

The profitability of drywall companies is evident in the success story of Garcia and Sons Drywall in Port Saint Lucie. As the demand for quality drywall installation continues to rise, companies prioritizing expertise, customer satisfaction, and innovation are well-positioned to thrive. By understanding the value these companies bring to the construction industry, clients can make informed decisions and contribute to the growth of this essential sector.
Our Drywall work
---